Contributors
Links
Archives
This site includes the postings from the Irish Aires email list. This includes a listing of Irish/Celtic events in the Houston area and other information that the Irish Aires radio program posts.
Saturday, April 05, 2014
$19.50 - Celtic Woman at Hobby Center, Reg. $39 (check fees)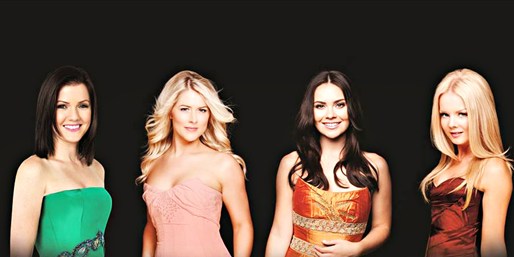 By Travelzoo Staff
Named Billboard's No. 1 World Album Artist of the Year and boasting sales of 8 million albums worldwide, international sensation Celtic Woman is coming to The Hobby Center. Travelzoo subscribers can save 50% on tickets to see the quartet perform traditional Irish tunes along with fan favorites such as "You Raise Me Up" and "Orinoco Flow."
Choose from the following seating levels for the show on Sunday, April 13 at 3 p.m.:
Rear Gallery … $19.50 (reg. $39)
Orchestra, Mezzanine and Front Gallery … $34.50 (reg. $69)
The all-female group's new show will celebrate Ireland and Celtic heritage through traditional Irish anthems, pop hits and original music by Emmy-nominated producer David Downes. The singers perform with world-class musicians, the Aontas Choir, bagpipers and championship Irish dancers.
How to book

Enter code TZOO50 and click the check mark.
Choose seats on the interactive map and click "Buy Tickets."
Enter the security checkpoint word.
Review the order and click "Continue."
Choose a ticket delivery method and click "Continue."
Log in or create an account to finish the purchase.

Fees: Additional fees of $12.15-$17.45 per ticket and $7.75 per order will apply.
*Terms/Conditions:
Additional fees of $12.15-$17.45 per ticket and $7.75 per order per order will apply. Fees are determined by the venue and ticketing agent and not by Travelzoo. Restrictions may apply.
Like this deal? Share it with your friends