Contributors
Links
Archives
This site includes the postings from the Irish Aires email list. This includes a listing of Irish/Celtic events in the Houston area and other information that the Irish Aires radio program posts.
Saturday, February 18, 2012
Correction: Flogging Molly at House of Blues on MARCH 3rd
*03/03/12 - Flogging Molly at House of Blues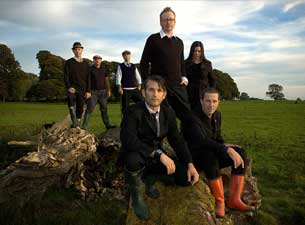 The west-coast, Irish punk rock band from L.A, Flogging Molly is back in town at the House of Blues on 03/03/12.
Saturday 03/03/2012
Doors: 07:00 PM
Show: 08:00 PM
Prices:
$32.00 - General Admission
$35.00 - General Admission - Day of Show
$39.50 - Balcony
Ages: all
House of Blues - Houston
1204 Caroline
Houston, TX 77001
(832) 667-7733
http://www.houseofblues.com/tickets/eventdetail.php?eventid=72301
Headlining Artist: Flogging Molly
Other Artists at this Event:
The Devil Makes Three
Sean Wheeler & Zander Schloss
Event Info: TIcket prices do not include service charges.
Additional Info: * : tickets subject to all applicable facility fees and service charges
: applicable fees and charges apply to all ticket sales