Contributors
Links
Archives
This site includes the postings from the Irish Aires email list. This includes a listing of Irish/Celtic events in the Houston area and other information that the Irish Aires radio program posts.
Wednesday, March 08, 2006
Blaggards on the St Patrick's Tour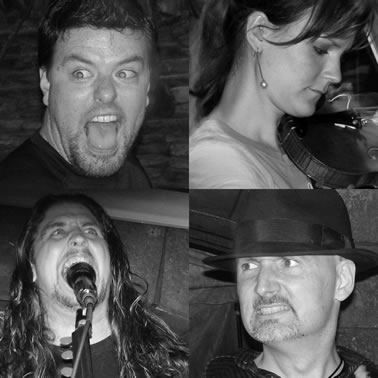 OFF WE GO! At long last, we're hittin' the road... Many many thanks to all those who drove in from Austin and San Antonio to see us off at Brian O'Neill's last Saturday, and of course all our good friends at Molly's in Conroe. If you know anyone in Boston, New York, Long Beach, or Philly that needs a drink and a hearing problem, send them our way! BLAGGARDS ON THE WARPED TOUR? While we're gone, you can help us get on the WARPED tour this summer by visiting this link daily and listening to our tunes in their entirety: http://www.battleofthebands.com/bb10/bands/blaggards/ ST. PADDY'S TOUR CALENDAR (full details at http://blaggards.com/shows) Shite n' Onions CD Release party @ Copperfield's Boston, MA Mar 11 2006 7:00PM The Inn Long Beach, NY Mar 12 2006 9:00PM The Purple Shamrock Boston, MA Mar 13 2006 10:00PM Paddy Reilly's New York, NY Mar 15 2006 10:00PM Kildare's--Headhouse Square Philadelphia, PA Mar 16 2006 12:00PM Kildare's--Media Media, PA Mar 17 2006 9:00PM Kildare's--West Chester West Chester, PA Mar 17 2006 10:00PM Kildare's--Manayunk Manayunk, PA Mar 18 2006 10:00PM Remember to keep an eye on the blog (http://blaggards.com/blog). Thanks again all, and be good no matter what ye do. Slainte, Cheers, Gracias and go raibh mile maith agaibh a chara, Paddy McDemon. http://blaggards.com/ Stout Irish Rock Buy STANDARDS at CDBaby http://cdbaby.com/blaggards -- 00
Comments:
Psst, Jay... we're not actually on the WARPED tour yet. That's just an online 'BATTTLE OF THE BANDS' contest we're in at the moment. No complaints, mind you, I like that headline!
We ARE however leaving today on our own ST. PADDY'S TOUR, up to Boston, New York, Long Island and Philly with the dates mentioned.
Thanks!
~ Chad
BLAGGARDS
Post a Comment
<< Home